"Do your best with what God has given you, every chance you get!"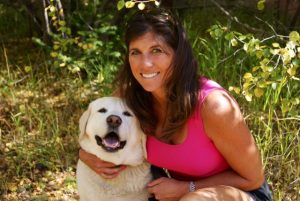 Nicole has been involved in sports and competition ever since she can remember. Growing up with two brothers, mom, and a football coach for a dad she was always intrinsically motivated to learn, work hard and give her best. She was an All-State athlete in golf, volleyball and basketball and won numerous state championships in competitive swimming. During her athletic endeavors, she began to fall in love with golf and it's innate difficulty and it's way of physically and mentally challenging even the best of athletes. The challenge of this sport was what motivated her to choose to stay with golf over the other sports and it is what intrigued her to pursue learning all that she could about the golf swing and the body, nutrition, kinesiology and functional motion. This passion is also what lead to her decision to play collegiate golf for the University of Colorado Women's Golf Team.
While she attended the University of Colorado, she also realized she loved helping others learn the game. She began teaching with a pro at a local golf course and at the National Nike Junior Golf Camps at the age of 17. She also participated in many community outreach activities. She became an active leader of the Athletic Student Government at CU and worked with the CU Athletic Department to create and participate in many programs that bettered student-athlete life, post-graduate opportunities as well as the relationship between student-athletes and the Boulder and Colorado communities. Nicole excelled at CU and she received numerous athletic and academic scholarships and local and national honors during her tenure. Nicole finished her college career by graduating as the Valedictorian of her class with Summa Cum Laude honors in 2000.
Nicole continues to love teaching and helping others. She has been teaching golf at various locations for over 27 years and is an LPGA Class-A Certified Teaching Professional, TPI Certified, Certified Professional Fitness Trainer and Certified Golf Conditioning Specialist. Through her life experiences, she believes that a person's body and the way it moves – with strength, efficiency, balance and control are critical components of a person's ability to learn golf.
Nicole uses her personal experience and professional expertise with every client. She has a large clientele of golfers of every age, male and female in the Roaring Fork Valley at The Aspen Glen Club, in Carbondale, CO. This has been where she has instructed since 2001 and is now also the Director of Golf Instruction. In the colder seasons you can find Nicole on the lesson tee in Scottsdale, AZ at The Mirabel Club, where she is also the Director of Golf Instruction. She is on staff with PXG and loves the company, the new equipment and the positive and exciting impact PXG has had on the golf industry! Nicole was nominated as the LPGA National Teacher of the Year in 2012 and 2021.
Nicole has a reputation for having an uncanny ability to relate to people of all backgrounds and abilities. She loves having fun with her clients while helping them excel at their golf games and improve the health of their bodies. She realizes a person's best can change from day to day or activity to activity, moment to moment. However, giving one's best effort, no matter what the circumstance, is all a person can ask of themselves, and it is what makes people feel better about themselves. Getting a person to access this part of their potential is why she loves teaching and coaching. Nicole believes that leading by example is the best way to help people believe in their own abilities. Nicole continues to love competition in and outside of golf and competes in marathons, half-marathons, triathlons and obstacle races in her spare time. She loves hiking, biking, running, working out, swimming, golfing and just hanging out; if it is in the outdoors you will find her there. When she is not teaching golf or fitness, you can find her with her friends, family, dog Tonka and husband Dan. Nicole is excited and thankful you have come to join her here at GOLFit!